"Always respect the pain" Your Fitness is our priority.
"Integrated approach of physiotheraputic,
osteopathic, chiropractic, myokinetic techniques"
Post Fracture & Dislocation Rehabilitations
Post Joint Replacements Surgeries Management
Sports Injury Managements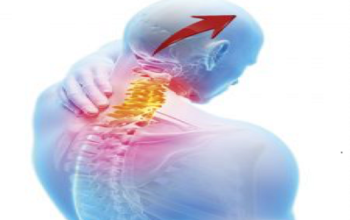 Cervicogenic Headache Management
Rotator Cuff Injury Management
Biceps Tendonitis Managements
Experience the osteopathic correction with qualified osteopath.
Strength Training Program for people for all age groups. Stay Strong Stay Active
Highly skilled physiotherapists trained on advanced treatments.
Regenerative Orthopaedics
Super specialized techniques for treating moderate and severe conditions of muscles and joints.
Hands on manual therapy, bony alignment.
Advanced Computerized Setup for custom foot insoles and orthotics.
Our unique 4 point protocol
Advanced Diagnostic Skills
Correcting Problem from its Roots
Prevent recurrence and promote wellness
Call Us Today for Consultations
"Always respect the pain"
Your Fitness is our priority.
Best Physiotherapist In Dwarka. His osteopathy techniques gave me instent result. Highly recommended.
nisha singh
Dr Ritesh is one of best physiotherapists I have visited. I had pain in my leg and his myokinetic release technique gave me instant result. Thank you so much Dr Ritesh. HIGHLY RECOMMENDED.
RAJAT JASUJA
I got my treatment done from Dr. Ritesh for pain in the shoulder and the arm that was persistent for some time. He is a very experienced and sympathetic doctor. His staff is also very polite and courteous.
Harnoor Dhillon
Ayurda Physiotherepathy n Fitness centre is the perfect place to get urself treated. Dr. Ritesh is not only a nice human being , a true gentleman but also a persom with magical hand who not only diagonse the right problem in the patient but also fixes the problem upto the root.
Minu Virmani
I have been extremely happy with the treatment. Which I have received. Thanks to Dr Ritesh.
JASBIR SINGH
I wasn't even able to walk properly on the first day when i went because of back pain. I feel 60 percent better just after one session! My Osteopathy and chiropractic experience was great! Highly recommended!!
Aadya Sagar
Excellent Scientific and very exhaustive presentation of Ayurda Physiotherapy & Fitness Centre. I was thrilled to go through it.Its all factual and being practised at the Centre.Sky is the limit for you Dr Ritesh.May you attain the highest height. Regards.
N. N. Mishra
90A, DDA FLATS, SECTOR-6, POCKET-2, Dwarka, New, Delhi-110075